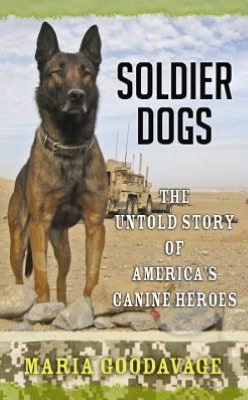 Enter the world of military working dogs' extraordinary training heroic accomplishments, and the lasting impacts they have on those who work with them. In
Soldier Dogs
, Maria Goodavage tells the heartwarming stories of training, combat operations, retirement, and adoption - often into the families of their handlers - of these remarkable dogs who have become some of America's most devoted warriors.
from the book.
Find on the new Large Print table under
Large Print 355.4 GOODA.