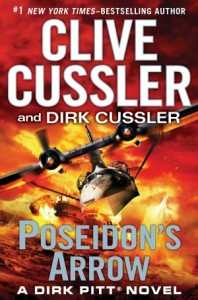 Another Dirk Pitt adventure novel with Pitt's children, Dirk and Summer tracking the prototype for an American attack submarine.
Maggie O'Dell on her first murder/arson case after being shot in the head.
Territorial marshals, Cole and Hitch are escorting Mexican prisoners to the border when the Texas governor, his family and a pile of money also board the train.