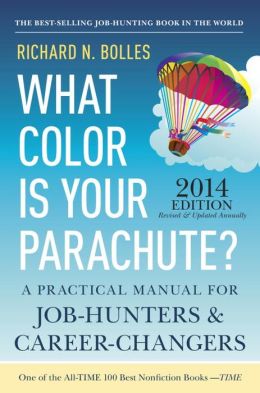 The latest copy of
What Color is Your Parachute?
is in.
"This new 2014 edition features up to the minute information on what has changed about the job-hunt, plus recommendations for the most helpful sites on the Internet and strategies to find jobs where everyone tells you there are none."
Updated insights into social media and entrepreneurship; new ways to network effectively, write resumes and cover letters; interview and negotiate your salary, make job hunting more effective for the job seeker.