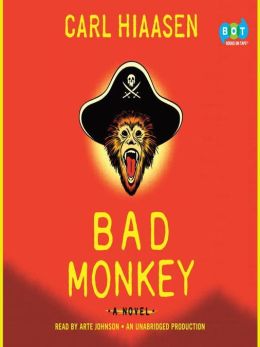 Carl Hiassen spins a tale that is funny but pointed towards the greedy and corrupt who try to destroy a once pristine and unspoiled Florida.
Yancy, who once worked for the Miami Police and the Monroe County sheriff's department has a human arm in his freezer. Many eccentric characters and bizarre situations make a Hiassen book hysterical and sometimes grisly to read.
Visit
www.carlhiaasen.com
for more information about himself and his books.
Read the book or listen to the audiobook.