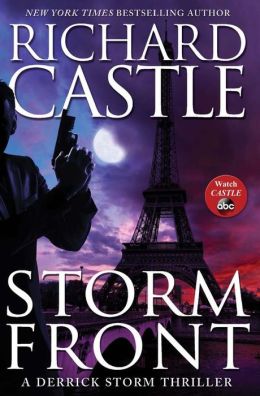 Website:
http://www.richardcastle.net/
Richard Castle answers the question:
Which authors/literature are you inspired by?

All of them. Highbrow. Lowbrow. You name it. Props to the Hardy Boys, Nancy Drew and Tom Swift. Rex Stout, Conan Doyle, Agatha Christie, Ian Fleming, le Carré, Poe, J.K. Rowling, Connelly, Robert Parker, Homer, Frank Miller, Alan Moore, Neil Gaiman, Ellery Queen, Stephen King, Bob Dylan, Rimbaud, Wallace Stevens and H.A.& Margret Rey. I'm sure there are many, many others. But I'm sleepy now, and am going to take a nap.