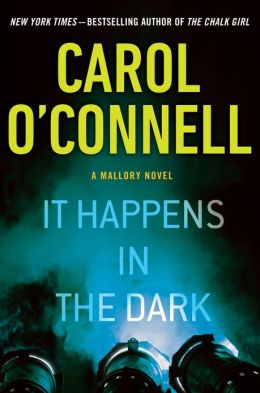 Winter in The Theater District of New York City: Peter Beck, playwright, watches the play, The Brass Bed, which he originally created until a ghostwriter started rewriting all the lines.

Drunk and bitter, Peter Beck shows up at the theater for his reserved seat to find he is shunted towards the wall in the front row. During a point in the play when all the lights go out, Peter Beck is stabbed in the neck. When found by the theater folk, they groan, for Peter Beck is not the first to die during the performance of The Brass Bed.
Detectives Mallory and Riker from the Special Crimes Unit are called to investigate – suicide or murder? In this eleventh book in the Mallory series, Kathy Mallory, half the age of her partner, Riker, is a legend in the police department. Mallory has her own code and idea of justice; though the department respects her, many also fear her.
The eccentricity of the actors and the backstage workings of the theater make this an entertaining and exceptional story. Axel Clayborne, a famous actor, has disappeared from Hollywood and shown up as a central character in The Brass Bed. Bugsy, the gopher; Leonard Crippen, theater critic; and Nan Cooper, wardrobe lady; all have surprising backgrounds which when revealed could point to any one of them being the mysterious ghostwriter.

One of the best books for characterization this year. Start with he first book in the series, Mallory's Oracle.