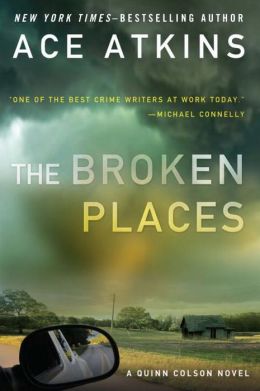 Esau Davis and Bones Magee escape from Parchman with help from a fellow inmate, Dickie Green. The convicts are on their way to Jericho, Mississippi, to retrieve their hidden getaway money. Their nest egg consists of a Wells Fargo truck they crashed into and caused to sink into a Tibbehah County pond and vanish.

The men make their way to Tibbehah while avoiding U. S. Marshals to hole up in an empty hunting lodge. Becky, Esau Davis's girlfriend, who helped them with the logistics of their escape, joins them as they plan a strategy to get the money out of the pond.
Sheriff Quinn Colson, ex-Army Ranger, along with his family and associates, is back in the third book in this gritty new series. Caddy, Colson's sister, off drugs and getting her life back on track, is dating Jamey Dixon. Dixon, pardoned by the governor for murder, builds a church and attracts a congregation. Freed from drugs, he found Jesus in prison. Davis and Magee, friends with Dixon while at Parchman, told Dixon where the money is, never thinking Dixon would get out of prison first. Davis and Magee wonder if Dixon hasn't taken the money and used it to set up his new church, The River.
The local sheriff's department, police and U. S. Marshals search for Davis and Magee throughout the county.

As a tornado makes its way towards Tibbehah County, Sheriff Colson and Deputy Lillie Virgil, find themselves with their hands full as bodies turn up in the wake of Davis and Magee travelling towards the money and freedom.